Yes I know, I know. For those of you who watched it already, you know why this is my entry title and you know what I'm going to write about. For those who haven't watched Fast & Furious 7 yet, BEWARE. Spoilers are coming.
I was 10 years old when I watched the first installment. I was amazed since first, there is nothing to discuss because Vin Diesel is in the cast (I loved him ever since Saving Private Ryan – how can you not love those muscles?). Second, Michelle Rodriguez had me at her arrogant but sexy acting. The rest, it was because the cast was put so perfectly that it made you want more of it. Which happened.
When we had our intramurals during 7th grade, (since I think I found my soul sisters and brothers when it comes to this movie) and at the same time, 2Fast 2Furious was shown during that year, we had to name our class Fast and Furious (how annoying little 13-year-olds) because our section was 'F' and I was just being reasonable. And, I found good friends who memorized all the lines ever since Fast and the Furious 1. We would go to our music class reenacting dialogues and scenes (really how annoying little 13-year-olds). That's when I told myself, I have to see the third movie twice.
I was disappointed. When they were just announcing the cast for Tokyo Drift, I really didn't feel watching it on the big screen. I just waited for the CD, and voila, good thing Vin Diesel showed.
For the fourth installment, I couldn't help not to see it twice since c'mon mamon, Brian and Dom is back together. I'm sorry but for me, that's how you define bromance. I've always wanted them together, forever and ever, Amen.
So for the fifth and sixth, I watched it twice. And for the seventh? I also watched it twice.
The second time I watched the 7th, that's when I cried. That's where everything was sinking in – yes, until I went home I was crying. The only nostalgia in this part while watching was I watched it with the friends I had when we were in the 7th grade going crazy and memorizing the dialogues.
The good thing about this seventh installment is that they equipped all the previous stunts and cars ever since Fast 1 so they really defined and gave justice to what a movie installment should really be – switch under the bridge, going under the truck, tugging cars, bullets and simply adrenaline rush. Oh, how could you forget Race Wars and Hector – not Iggy though. That really didn't go well for me. Hahahaha.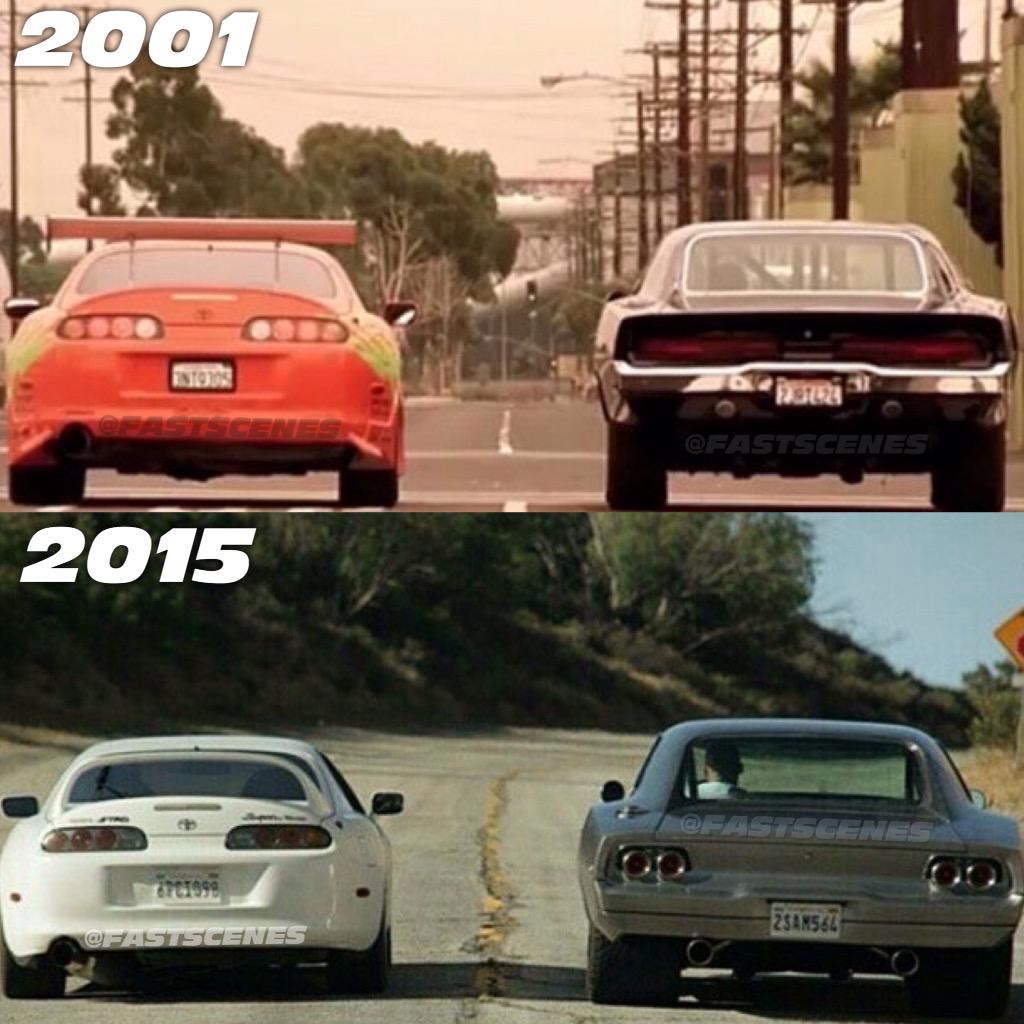 (Didn't want to be writing that much since I'm going to be too emotional)
Vengeance hit home – and hit our hearts.
Photos from Google – duh